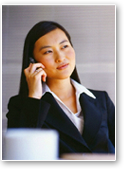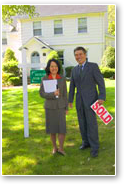 We provide buyers and sellers free access to compare profiles of local real estate agents throughout USA & Canada.
YOU contact the agent of your choice.
No required forms to fill out!
When selling a home, a real estate agent can be an indispensable resource. Real estate agents can give you up-to-date information regarding prices, financing, terms and conditions of competing properties, and information about the housing market in general. A real estate agent will market your property to other real estate agents - as well as to the public - and will know the best way to go about doing so. A real estate agent can also help you objectively evaluate buyer proposals, and then, finally, help you close the sale. In fact, a 2002 study on Home Sellers reports that the median sales price of an agent-assisted home was 27% higher than one sold "by owner."